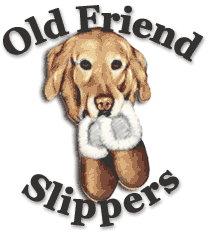 The other day I had to pick up some 8″ reader board letters for a client. You know, the interchangeable letters you see outside on marquee signs, church signs, gas prices, etc. I didn't need a whole set, but I was missing a few "E's", an "R", an "F."  I needed five letters to be exact. Not what you would call a big order. Still, I was referred to a sign supply company in Livonia called Wensco. I was told they'd have what I need. They were close by, and I was pleased to know that I could purchase individual letters a la carte. Cool.
I placed my order at the front desk, then was told to step back into their warehouse and wait while a gentlemen would get my letters for me. Standing there, a magnetic sign slapped on their back warehouse door caught my attention.
It simply said: Buying Keeps the Ball Rollin'. There was a picture of this patriotic looking ball (wrapped in stars) flying past, gaining momentum. At the bottom it said "America's Small Business."
I snapped a picture of it with my camera phone. By that time, the guy was coming with my order; he caught my eye and gave me a bemused look. I told him I liked his sign.
Now, I'm no economist, but this makes good sense to me.
Maybe it resonated because I'm a small business owner (and it was exactly what I wanted to hear.)
If you want the economy to do well, then spend. Sounds like a simple concept, right? Don't hold onto your cash out of fear or other reasons. Buy, even when it's hard.
BECAUSE, you know what the alternative is, don't you? That great small business that you LOVE goes out of business.
I lived in the beautiful city of Farmington for 5 years. There were many cool little spots and gems around the city. Unfortunately, during that span of 5 years, I saw many of these places that I enjoyed and frequented close their doors.
It stared with the legendary A&W's at Nine Mile and Farmington Rd. I am sure you're a fan of frosted mug root beer on tap. This tasty family owned and operated restaurant had been there for years, but were eventually forced to close. Due to economic roughness (my term).
There was a neat little Mediterranean spot downtown called Mr. Shawarma. That's right, Mr. Shawarma. And that place was great. I got to know that owner, Fadi, who was from Lebanon, by being a patron. Fadi had to close his doors after about 3 years or so.
Perhaps you've heard of the amazing Great Harvest Bread Company. Best bread ever. There was one in Farmington, once.
Then there was Big Apple Bagel…best Cheddar Herb bagel. The only bagel shop that I know of that offered this unique flavor. My and my wife would usually grab one after walking around the Farmers Market on Saturday. Yes, you can guess what happened.
I am not trying to be a Debbie Downer, or paint a negative picture here. I am telling you to buy if you love it! Your small part helps.
I'll give you one more story before I close out this blog.
It was my dad's birthday this past February. I was stuck for a gift idea. My mom told me that he loves and completely wore out his favorite pair of slippers. I learned they were a brand called Old Friend. And that they were a tad pricey. But they were premium sheepskin slippers, mind you. Their logo shows a faithful dog holding up a pair of slippers in his mouth. Classic.
My mom said that the only place she knew where one could get these Old Friends was up at the nearby Cobbler's Corner. Do you even know what a Cobbler is? I am not talking about the peach pie. It's a shoemaker who repairs shoes and leather….and they still exist! I walked in, and met the owner. We talked for a while – about Old Friend slippers, and about his unique small shop. He said that he opened up in 1981, and recently celebrated 30 years of business. When I walked out, I felt PROUD that I picked up these fancy, high quality slippers from him. I supported the local Livonia Cobbler.
Truth be told, I knew about the Cobbler's Corner for years, but never stepped foot in the shop until then. I'm glad I did. And I'm glad that he is still able to stay around, despite the economic roughness.
So, maybe you love the cupcakes at that one cupcake shop that only makes cupcakes and makes them well. Support them.
Maybe you know about a corner scrap book store that has every little nic-nac you need for your project. Support them.
Maybe it's a small bookstore or local music shop that could use your business. A frame shop. The hole-in-the-wall Chinese take out. The place that sells fine men's ties.
The prices MAY BE a bit higher at these places, but probably only slightly. I personally think it's better then going to the catch-all Walmart to buy your stuff. Get it from the local small business owner. Show them the wallet love!
So, I will champion that little sign I saw, and join my friends at Wensco. Keep on buying. It makes all the difference for America's Small Business.