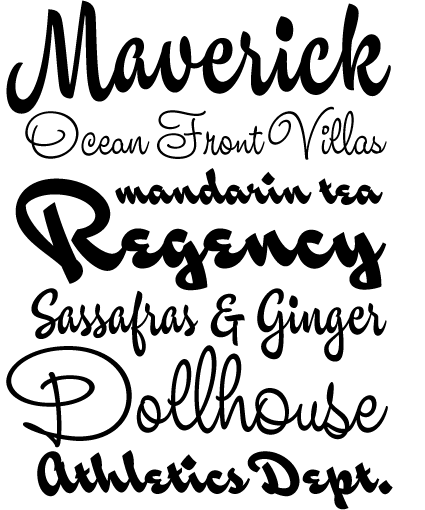 Typography is powerful. The use of type through fonts, and font selection, is an important process. Fonts convey a message and they evoke emotional responses. And they do it subtlely and quietly. As a designer, I love fonts.
One of my favorite things (about fonts) is when you see a font that perfectly matches or describes the word. One way to tell if it's perfect is that you actually don't notice it upon first encounter.
This is a nod or a compliment to the nuanced designer who artfully knows how to select and use fonts.
Like the type treatment used on the Kleenex box. Have you ever observed the Kleenex logo? Well, it's a beautiful thing. The word "Kleenex" looks and feels like it should say "Kleenex". If Kleenex was done in any other font or style, it would just feel…off. It would not be or represent the soft facial tissue we've all come to know and love.
It feels right and it fits right. Good job Kleenex logo/font designer!
Whether you notice it or not, fonts are significant in virtually every arena of life. Let's look at food and fonts for a moment, and let's pick just one item.
Cheese.
What does "cheese" look like, embodied in a font? Is cheese heavy? Is it light? Is it stringy? Is it fun?
Yes, cheese is all of the above.
Well, is it swiss cheese? Provolone? Mozzarella? American? Blue?
Is it fancy cheese? Block cheese? Cubed cheese? Velveeta cheese?
See, this could really go on forever. And fonts play an important role. I bet some of you never knew that…and maybe now you will appreciate the magic of type and fonts a bit more.
I thought it would be fun to showcase the word "cheese" in a few different font choices. Which one says cheese to you?