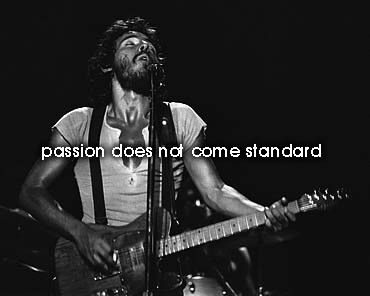 I was at a new client meeting the other day. Introductory meetings are always fun, if not a bit awkward at times. "Hello. How are you? Nice weather today, huh? So, tell me a little more about your organization. How's business, been keeping busy? Maybe we can help…." Blah, blah, blah, etc. Beyond the formalities and exchanging of niceties, in the back of your mind is always the "main objective", which is getting a job or work or a future contract secured.
Honestly, I just enjoy meeting new people. Maybe you do too. I enjoy engaging in conversation. I am brought into their world, which is often drastically different from mine. Their day-to-day is fascinating (unless you somehow stuff envelopes for a living). At any rate, I learn something new almost every time from meeting and working with new clients.
How do you describe your company clearly and concisely to someone who may have no clue? How do you capture and encapsulate what you do in a compelling manner?
"Well, at Saint Creative, we offer print, web, identity, and branding services. In doing so, we serve a diverse client base. We thrive in the creative process. We engineer good ideas. We advocate good design. We love what we do."
Sound familiar?
It should, because that is what every creative/marketing/branding company says. While it may be true, it's borderline boring. Almost all professional design studios can produce great work! So, how do you position or distinguish yourself from your "competition?"
How do you stand out? How do we, as Saint Creative?
I'm still working on that. But I'll give you one word that comes to mind.
Passion.
With almost any creative company, creative ideas come standard. Good design comes standard (or at least it should). But what I've learned from meeting with various people or organizations, is that passion does not necessarily come standard.
Not everyone has it.
One thing that can't be said of Saint Creative is that we are short on passion.
Is that a threat? No, that's a promise. 🙂
Now, back to that intro client meeting. I mentioned to the folks I was meeting with that we foster a passionate climate and culture at Saint. I added that we believe in our clients. It helps us to produce better work for them. We cheer them on. We feel privileged to play even a small part in their story.
It's about more than a paycheck. Otherwise, we wouldn't be building a business in Michigan right now if it wasn't. We're excited to be here.
You've heard it said many times before in advertising that "sex sells."
We say that passion sells. (funny, those two just might be related… but that's another blog for another day).