Saint Bios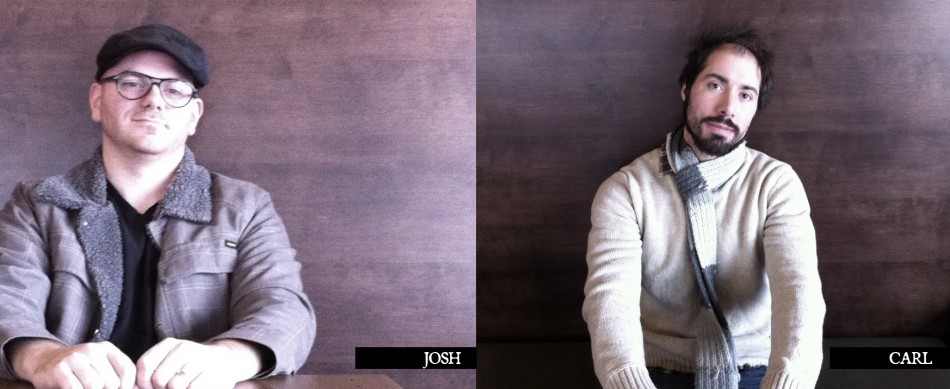 The Architects of Iconography
Carl Johnson and Josh Yurich met in Michigan back in 2007 at a concert where Josh was drumming for a local Detroit band. The two felt an instant artistic connection and knew that a partnership of some sort could be a very real possibility in the future; they just weren't quite sure what it looked like at the time.
Fast forward to 2010, and Carl and Josh have circled back on that premonition from 3 years earlier. They've brought their combined 15 years of experience in marketing and design to launch Saint Creative. They are acting on their dream to be significant, to help play their small part in the much-needed reinvention of the city of Detroit, and to take the world of design and technology to relatively unsafe places.  At the end of the day, Saint Creative is a logical pairing and merging of two distinct creative souls.
MORE ABOUT CARL JOHNSON /// Partner – Creative
Carl is a graduate of the College for Creative Studies. He has been working in the design field around Detroit for the past decade, strengthening his design skills and creative instincts.  His primary strengths lie in graphic design, art direction, branding, ideation and overall creative solutions. In 2002, he started Visionary Clothing Company, a small clothing line wishing to spur on individuality. More recently, in 2008, he launched an online magazine called Greater Than. Greater Than is a celebration of music, arts and culture –  packed with artist interviews, reviews, essays, poetry and more. Carl enjoys coffee, conversation, poetry and his immense record collection. He has a young and budding family, complete with two unique kids. He strives to live an inspired and intentional life.
MORE ABOUT JOSH YURICH /// Partner – Operations
Josh is a relationship builder, a lover of music and eye-catching art, and someone who loves helping see others succeed. Having worked with some of the world's largest Interactive and Traditional advertising and marketing agencies, he is well-versed in digital design and technology solutions and understands how they relate to building a brand or conveying a message. He has helped launch a successful digital marketing agency with 140 employees in 3 offices on two continents, and is adept at building strategic alliances with best-in-class partners. He is blessed with an incredible family, consisting of his extremely supportive wife and two young children who treat him like a punching bag and jungle gym. He strives to live by the code of "never choosing safety at the cost of significance".
Canonized Creative Saints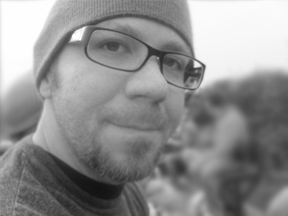 Justin Goodreau
Graphic Designer
Justin's passion for art and computers led him into graphic design. He loves a minimalist approach and designing logos are his favorite. He likes to explore many directions with a design to see what works. He is expanding into web development to diversify his design palate. Justin loves to read, draw, and build Legos with his son. Being a family man with a wife and son helps him to be more creative and see the design and life in anything.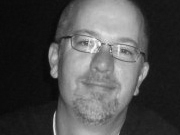 Robert Goodfellow
Web / Graphic Designer
Rob is a unique cat. His professional passion is creating graphics and websites for clients. He likes solving business problems and making new things.  When he is not creating things on the computer he is a passionate outdoorsman. Fishing, hiking and hunting are always on the to-do list, much to the dismay of his wife. A lot of Rob's inspiration and creativity are often a result of quiet reflection during his time outdoors. Rob and Carl have collaborated for many years and have a great working relationship.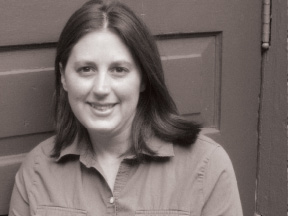 Sarah Kennedy
Graphic Designer
Sarah graduated from Kendall College of Art and Design in 2002. Her favorite things to design are brochures and menus, which rely on her strengths in page layout, type, photography and most of all, color. Her love for color stems from traveling and her obsession with the ocean. She loves scuba diving, snorkeling and tending to her mini reef tank at home. In addition to her underwater friends, she has dogs, cats, a lizard and a husband who helps with them all. She believes that if you work hard you can have everything you need and more.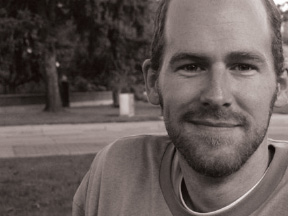 Joe Wells
Video Editor / Multimedia Designer
Joe likes building stuff with pixels.  He is happiest editing video.  Joe likes to tell great stories and help great organizations communicate.  Carl and Joe have been friends since the acne years of junior high.  They even worked at the same creative company for a few years.  Today, they collaborate on all sorts of projects, trying to push each other to be better.